We love donuts and we really love The Rolling Donut who are celebrating 40 years in business this week!
The Rolling Donut first began when founder Michael Quinlan set off on a trip to London in the early 1970s and first set his eyes on a delicious donut being made.
This gave him the inspiration to start out on his own and introduce donuts to the people of Ireland, and 40 years ago that is exactly what he did!
Michael began trading in Gaiety Green at the Dandelion Market – from there he ran donut concessions called The Rolling Donut at concerts, shows and festivals.
The now infamous donut kiosk on O'Connell Street that Dubliners know and love was set up in 1988 and 30 years later is still as popular as ever.

Michael's daughters Lisa and Aimee spent their childhoods learning all there is to know about the business and have worked closely with their Dad, growing and developing The Rolling Donut brand into what it is today.
The Quinlan team are committed to continually producing the best and most delicious donuts for their loyal customers every day as well as creating new and innovative Rolling Donut products to excite customers for generations to come.
We at Dynamic have been working with The Rolling Donut over the past 5 years and have helped to open their amazing stores in Bachelors Walk, South King Street, Swords Pavilions and Liffey Valley Shopping Centres.
For their 40 year anniversary celebrations this week, The Rolling Donut is rolling out (pun intended!) limited edition donuts for the month of August only – exciting!
Be sure to stop by one of their 5 locations in Dublin to celebrate with them and pick up a limited edition donut to enjoy. We know for sure everyone here at Dynamic is eager to try them (hint hint!)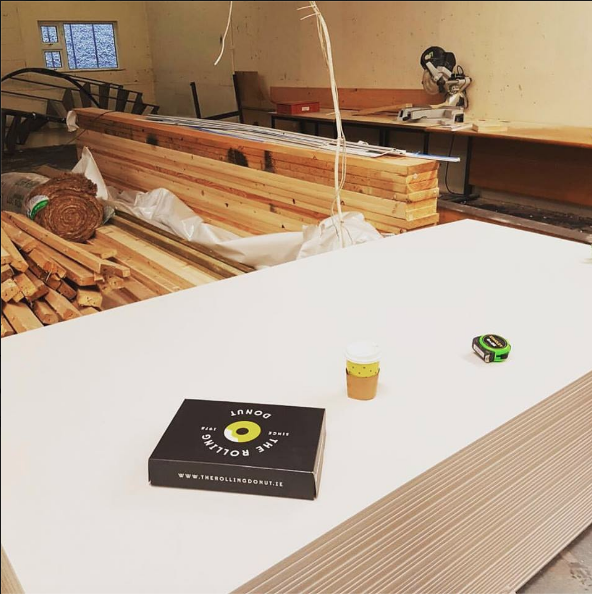 On behalf of everyone at Dynamic we would like to say congratulations to The Rolling Donut and the Quinlan family on 40 years of business and we would like to wish them many many more.
Alan, Aaron and the Dynamic Team