We have had a lot of calls in lately to fix refrigeration problems in bars and restaurants since the warm weather kicked in.
It's to be expected, really – the warm weather causes havoc on refrigeration systems in cold counters, fridges and cold rooms as it tries to compensate for the rise in temperature in busy (and roasting!) environments such as a commercial kitchen.
The bulk of our service calls have been from concerned chefs and restaurant owners that their refrigeration systems are running at exceptionally high temperatures – and as everyone in the food industry knows, that is a major concern for keeping food safe and fit for sale to hungry customers!
So, is there anything that can be done to prevent this from happening, just because there might happen to be a spike in temperature outside? Of course there is; planning ahead of the summer months is precisely what is needed!
How to be Weather Ready in your Commercial Kitchen:
1. Keep the Atmosphere Cool
While most busy kitchens have proper extraction fans, very few have adequate ducted fresh air systems which will introduce cool air into your kitchen space as the extraction fan pulls warm or hot air out.
This is easy to implement if you have an external wall and essential if you want to reach the recommended target from the EHO of 20 air changes per hour!
Cooler environments lead to better functioning fridge systems – simples!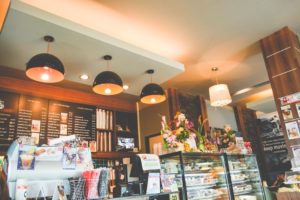 2. Get Refrigeration Ready
In advance of the summer months, do the refrigeration basics; have the door seals, drains and condenser units checked and cleaned on every item of equipment that is likely to overheat.
If the refrigeration system is allowed to work to the best of it's ability and without any blockages, your equipment is less likely to rise in temperature and fail you when you need it the most – breakfast, lunch or dinner time!
An extensive service of all of these components will usually keep them in good nick for 6 months so it is definitely worth doing for peace of mind.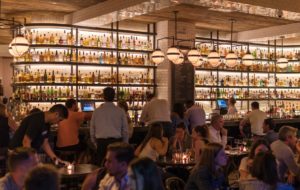 3. Don't Forget the Electrical Stuff
Believe it or not; ovens, microwaves and micro-combo units can go down too if the weather is particularly hot too.
The PCB (or electronic control panels) of these units have high temperature limits – anything above can cause the electrics to fry!
The best plan of action is to make sure the filters are cleaned when you are having the rest of your equipment serviced so that the machine functions correctly.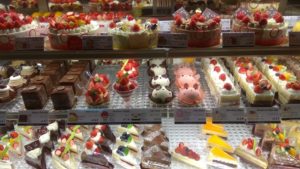 4. Keep Your Staff Chilled Out
While we can't completely help you with this one, we do recommend keeping a big supply of ice pops in the freezer for emergency melty moments! (Alan recommends that a chilled bottle of vodka might do the same trick!)
*Book in a service call from our engineering team today on 01-8624096 – we are happy to make sure your commercial equipment will survive the heat!*